Well you're about to! Starting Monday April 4th, ToonHole will be updating the site 5 days a week!
That's right, Monday through Friday we'll have new Films, new contests, new long format comics, all on top of regularly scheduled comics!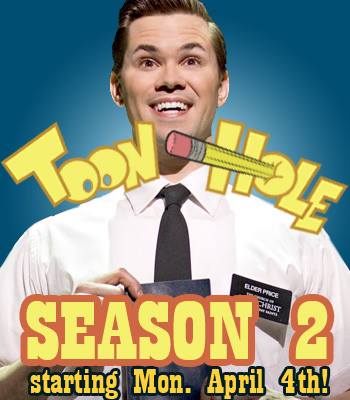 Subscribe to our YouTube channel if you haven't already! And please share the good news.
God/Satan Bless!!
-toonhole MGMT